Fall Maintenance Tips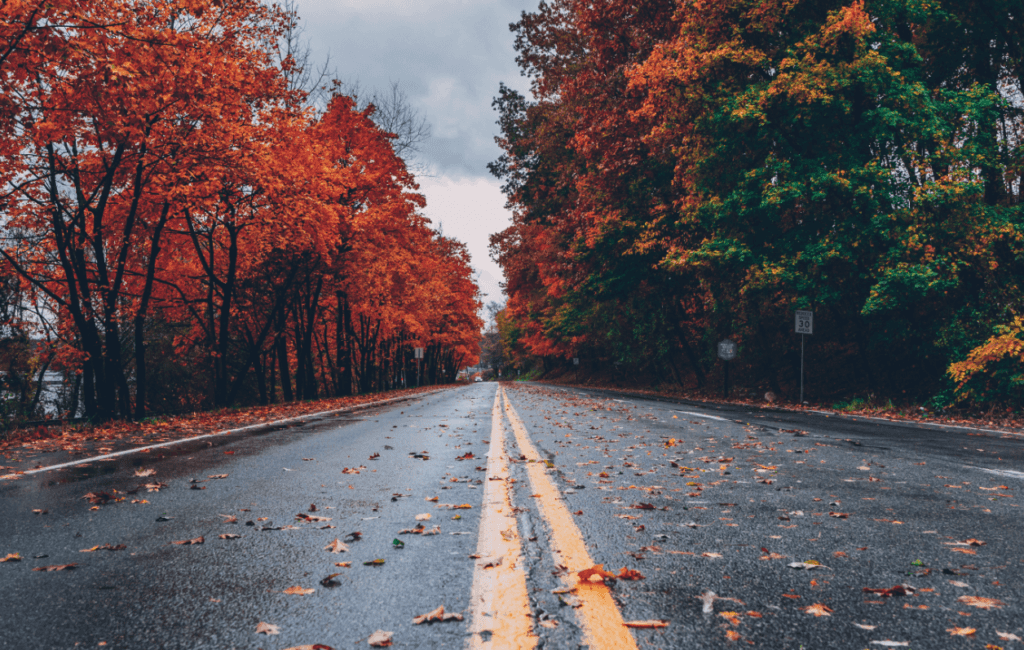 With changes in seasons come changes in driving conditions – temperatures drop, roads can be icy, and snow blocks our windshields. Here are several maintenance tips to make sure that your car is ready for the fall.
Brake Inspection and Repair
Road conditions typically worsen with the colder weather, and your car's brakes should be inspected and repaired as we head into the fall season. Driving on worn brake pads decreases stopping power and can damage brake rotors as well. You don't want your car to skid or hydroplane this fall!
Heating and Cooling
Morning frosts become more prevalent in the fall season, and it's important to make sure your car's heaters and defrosters are working for your visibility! Make sure to check the HVAC system in your car this fall. Don't forget about your cooling system! Your cooling system is very active when the temperatures drop, and you want to ensure that your vehicle doesn't overheat itself. Fall is the perfect time to make sure that all of your car's fluids are clean and topped off. When temperatures drop, the fluids in your car can become thicker, which may cause them to move more slowly through the engine. If needed, drain and replace your coolant.
Fuel
Ensure that your gas tank is consistently full to prevent moisture from forming in your tank! It is also beneficial to put a bottle of fuel de-icer in your tank once a month to help prevent any moisture from freezing in the fuel line.
Headlights
Winter days are approaching which means longer nights are ahead! Make sure your vehicle's lights are functioning by inspecting the bulbs and lenses. Replace any burnt bulbs and clean any road grime from all lenses with a moistened cloth or towel. You don't want to compromise your night vision!
Engine Performance
Issues with the engine such as hard starts, rough idling, stalling, diminished power, etc. will worsen with cold weather. Ensure that all existing engine problems are resolved at a repair shop as we head into colder weather.
Windshield Wipers
Hot and dry weather tends to wear down your windshield wipers over the summer. Autumn is a good time to replace them, as new rubber-clad blades will help you fight ice build-up. If you've noticed your wipers leaving streaks or even large patches of moisture, it is time to replace them. If they begin to squeak or make noises as they move across your windshield, this means that the hard plastic or metal of the wiper arm is contacting the glass, which could damage your windshield. Your local auto parts store will carry a wide range of blades and will be able to help you find the blades that will fit your car.
Battery
A battery may be functioning fine in the late summer and early fall but may fail when the temperatures drop. Bring your car to a local parts store to test its battery life and take necessary steps to ensure that the battery itself is in good condition. Make sure your battery's cables and terminals are snug and retighten them as you see necessary for good contact. Scrape away corrosion from posts and cable connections and clean all surfaces as well.
Oil Change
Cold temperatures thicken motor oil, which can worsen your car's performance and make it more difficult to start your car. Most vehicles require an oil change every 3,000-5,000 miles, and fall is a perfect time to change your oil. Look for motor oil marked with a "5W" or speak to a qualified technician about the best motor oil for winter.
Tires
As we head into the icy road season, you should ensure that the tread of your tires is up to par. Slippery roads only intensify when the temperatures drop, so good tire tread of at least 3/32 inches is necessary. Lower temperatures can also cause lower tire pressure, and any time your tires aren't properly inflated, you are losing fuel efficiency and drivability! If you need to replace your worn tires, do so in the fall.