A History of Honda Powersports
After several years of research and development, co-founders Soichiro Honda and Takeo Fujisawa established Honda Motor Co., Ltd. in 1948. The first product? A motorcycle powered by a 98cc two-stroke, single-cylinder engine. Mr. Honda, or fondly remembered as Old Man, wanted to capitalize on the growing popularity of motorcycles after World War II. Legend has is when an employee saw the first assembled motorcycle being ridden outside, he said: "It's like a dream." That stuck, and the model was appropriately named the "Dream", or D-Type model.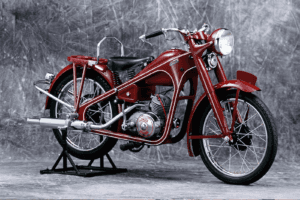 Model One was a huge success! In no time at all D-types were flooding the busy streets of Japan. However, owners of the Dream and even Soichiro Honda himself became infuriated with the noises and smells that emitted from the forefather motorcycle. Old Man dreamed of developing a new product to better meet consumer needs. Back to the drawing board, they went. By 1951, they had designed a better, more efficient, four-stroke engine motorcycle known as the E-type.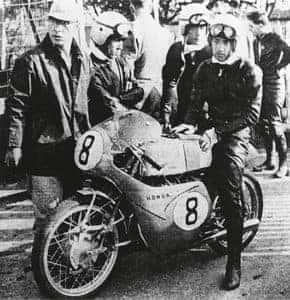 This response to customer's feedback demonstrated what would develop into Honda's unwavering dedication to connecting everyday products to people's everyday lives. Based on founding principles of safety, technology, and environment, no matter what country, what language or what context, Honda Motor Company is built on the Power of Dreams.
In 1953, Honda busted onto the Power Products scene with the H-Type farming engine and later the F150 Tiller. Five years later the Super Cub Scooter became an enormous hit. Just 12 months later, American Honda Motor Company Inc (AHM) is established in Los Angeles, Responsible for marketing and selling the motor products being made in Japan. By 1964, Honda had become the world's largest motorcycle manufacturer. Their millionth motorcycle was sold in the United States, just a decade after opening AMH.
Because of massive market success, Old Man was able to focus in on achieving another dream of his. Racing.
"My childhood dream was to be a champion of motor racing with a machine built by myself…I here avow my intention that I will participate in the TT race and I will proclaim with my fellow employees that I will pour all my energy and creative powers into winning."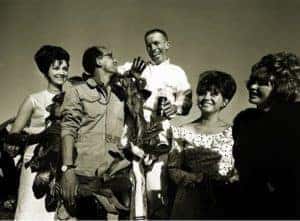 And win he did! Soichiro Honda's love of victory helped launch a small company into a racing giant. As the first Japanese manufacturer to race in the Isle of Man TT, the Honda team swept the competition in 1961.
In 1961, Honda brought home first place at the Mexico Grand Prix. A little over a decade later, in 1974, Honda Civic racecar goes on to win six SCCA GT5 championships.
Today, Honda's Powersports lineup includes motorcycles, both street and offroad, ATVs, scooters and side-by-sides (SxS). No matter your desires, Honda has a toy for you.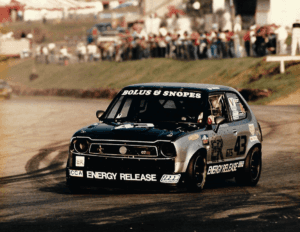 Dreaming of a two-wheeled, city-friendly errand-runner? The Metropolitan.
Need a small utility vehicle that handles as well as it tows? The Pioneer 1000.
Or maybe you're a thrill seeker with an environmental conscious? The FourTrax Recon.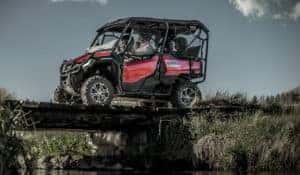 From producing noisy scooters to making the finest cars on the planet, Honda has come a long way. We wonder where the Power of Dreams will take them next!
Check out a detailed Honda racing history here.
Explore the whole Honda Powersport lineup here.