Best Vacations within Driving Distance
Save money and gas when you take advantage of the wonderful vacation spots surrounding the Colorado Springs area. With natural landmarks, parks, forests, ski slopes, and so much more, these are some of the best vacation spots around!
Glenwood Springs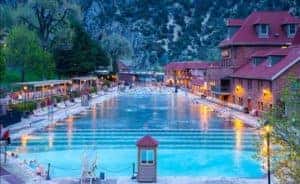 Glenwood Springs is four hours from Colorado Springs. Glenwood is popular year-round, so if you're searching for relaxation as well as peace and quiet, book your vacation rental near the Yampah Spa and Vapor Caves. These caves have three naturally formed rooms filled with steam that contains 34 minerals to help you release stress from your body. Take a hike on the one-mile-long Hanging Lake Trail and at the end of this trail, you'll find a gorgeous hidden lake with a sparkling waterfall.
Palisade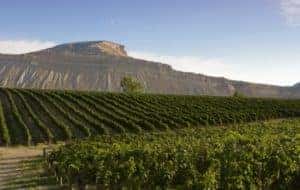 A five-hour drive from Colorado Springs brings you to the Western Slope where wine country and peach cobbler meet. Peaches put Palisade on the map, but there are more than 20 small-batch wineries in this area as well as the Peach Street Distillers. You can spend a day following the trail from fruit orchards to wineries learning about this area's microclimate that makes it perfect for growing.
Minturn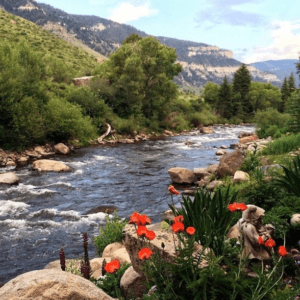 Located just three and a half hours from Colorado Springs, Minturn is the perfect place to get away from all the stress in your life. Enjoy the Meadow Mountain Trail, which is perfect for hiking with its gentle upslope. You will appreciate the remarkable views and the beautiful wildflowers brushing against your legs. Before you set out, stop by the Sticky Fingers Cafe and Bakery for an on-the-go breakfast.
Durango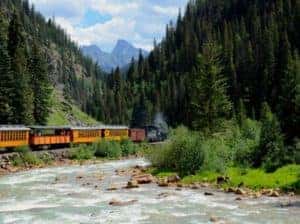 This small town is about five hours away from the city. Durango is situated on the Animas River and surrounded by majestic mountains where you can whitewater raft, kayak, ski, snowboard, ride a mountain bike through the terrain, or hike along the stony trails. Take the kids to the Powerhouse Science Center for some hands-on exhibits and activities that focus on energy. Take an eco-tour over the San Juan mountains and along 15 miles of the Animas River on the longest zip line in the country at Soaring Tree Top Adventures.
Pagosa Springs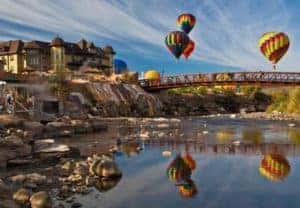 Four hours from Colorado Springs, Pagosa Springs has a small-town atmosphere and offers you simplicity on a grand scale. Pagosa Springs is the perfect place to refresh your mind on a weekend getaway away from the crowds. Surrounded by three-million acres of national forests and wilderness areas, there's plenty of fun to be had exploring nature's playground. You might be tempted to join the locals in the Penguin Plunge and enjoy the gorgeous ascension of hundreds of hot air balloons over downtown.
Let Freedom Honda get your vehicle prepped for the road! Once you chose a destination to visit, schedule your service appointment with us so you can get wherever you're going safely!