Best Vehicles For Newlyweds
Car buying is never easy. This is especially true when you are paying off the expenses of a wedding. For young, married couples it can be very difficult to find that perfect vehicle that will support your newly formed family. After the honeymoon is over, chances are that you'll be working with a tight budget for all of your expenses.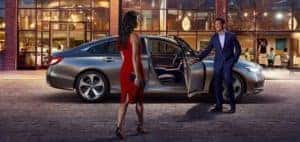 For young couples, it's probably not as practical to spend a fortune on a sports car shortly after saying "I do." Sure, it would be nice to have something fun to drive, but it's even more important to have a reliable vehicle that is safe and comes with exceptional gas mileage. This may be easier said than done, but fortunately, there are plenty of high-quality options on the market that will prevent the bride and groom from breaking their banks.
Here are some of the best cars for couples who have just recently tied the knot:
Subcompact 
Why we love it:
Hatchbacks have come a long way over the years. In previous eras, subcompact cars have been regarded as ugly station wagons that only your grandparents might drive. Since then, subcompact vehicles have grown into some of the best cars for young couples. These small cars have enough storage space to carry heavy loads in short distances. Today's subcompact models are sleeker, sportier, and more fuel efficient than ever before.
Top option to consider:
Honda Fit
Notable features:
Sleek design, rear view cameras, push-button start, multiple storage modes, fuel efficient engine
Midsize Sedan
Why we love it:
If you're looking for something with a sportier appeal along with reliable safety features, then a midsize sedan is the perfect option for you. With plenty of fuel efficiency and a tremendous amount of interior room, a sedan is an ideal choice for families that decide to make any cross-town trips. It's luxurious, fun to drive, safe in practically any weather conditions, and makes driving much more peaceful.
Top option to consider:
Honda Accord
Notable features:
Smart entry auto-lock system, push-button start, traffic sign recognition, one-touch moonroof controls.
Compact SUV
Why we love it:
Compact SUV models are quite deceiving. Although they are bigger vehicles than most average sedans, coupes, or subcompact, a compact SUV is actually a lot bigger than what it appears to be. This vehicle model comes with a comfortable cabin along with plenty of cargo room. This is the ultimate utility vehicle for those needing to transport up to 5-6 people on a regular basis.
Top option to consider:
Honda HR-V 
Notable features:
Lane-keeping assistance, multi-angle rearview camera, smart entry, alloy wheels, fuel economy efficiency rating
Midsize SUV
Why we love it:
A midsize SUV is the ultimate vehicle for families of all sizes. It's sharply designed to give it more of a sleek appeal than caravans and other bulkier SUVs that are currently on the road. Contrary to popular belief, midsize SUVs function with a very quiet engine. In addition, the luxury vehicle can seat up to eight passengers very comfortably.
Top option to consider:
Honda Pilot
Notable features:
Honda sensing safety alarm, adaptive cruise control, four-wheel drive capabilities, red-cross path detection systems