Dress Up Your Honda for Trunk or Treat!

Happy Halloween! It's that time of year again. Not sure how to go about dressing up your Honda? No worries, Freedom of Honda is here to help! Open those Honda trunks up and get to decorating!
Bubble Gum Machine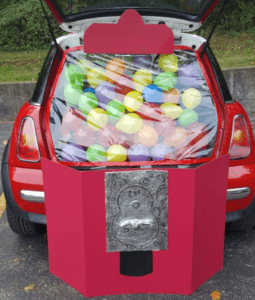 This cute bubble gum trunk is easy as can be! Most of the items you need are probably already laying around your home! All you need are balloons, red poster board, foil, saran wrap, tape and a sharpie. The bubble gum balloons will be sure to be a hit! You can even pass out bubble gum candy to fit your trunk theme!
Drive-In Movie Theater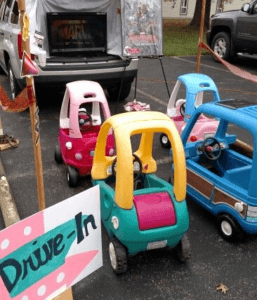 You won't need a license for this drive-in! Gather all the little play cars you can get your hands on, throw a sheet over your trunk, put a projected movie on, and you have yourself a mini drive-in! The best treat to hand out at this trunk is mini bags of popcorn!
Mickey Mouse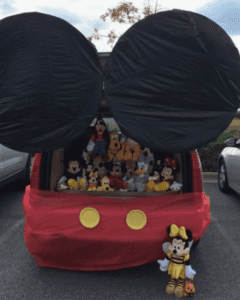 You don't have to go on vacation to feel like you're at Disney with this cute idea! Grab all your favorite Mickey Mouse character stuffed animals and fill your trunk to the top! Add big Mickey ears, a red bottom with yellow buttons, and your trunk is complete! You can make your own Mickey Mouse themed candy by offering red and yellow Starbursts!
Football Field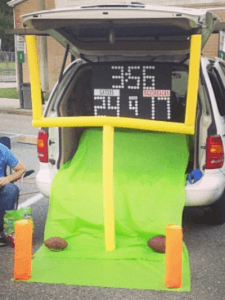 You'll be sure to score a touchdown with this theme! You can use your trunk to support the posts of your field goal and toss around the football for some fun. This fun activity will catch the crowd of all your little trunk or treaters. Wear your favorite football team's jersey and pass out some mini bags of chips to tie it all together!
Under the Sea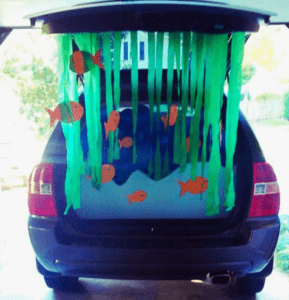 This under the sea trunk will make you want to dive right in! Some green streamers make for the best seaweed, all your favorite sea creatures can hang from the top, and then you just need a blue bottom for the sea! You can complement this theme with some yummy Goldfish for your trunk or treaters!

With all these fun-filled ideas, you will be sure to be a hit at this year's Trunk or Treat. Pick your favorite theme, take pictures and share it with us on Facebook! At Freedom Honda, we want to see how you have fun with your Honda!