Four Honda Vehicles Perfect for Your Next Vacation
It's summer vacation time! When you pack up and hit the road, it's important you choose the right vehicle to get you to your destination safely. When looking for a vehicle for your next road trip, what features are most important to you? Dependability? Family-friendliness? Plenty of room for storage? A combination of all three? 
Choosing the Perfect Vehicle for Your Upcoming Trip
Whatever your specific needs are for the awesome trip you have planned this summer, Honda has the right vehicle for you. Honda offers an array of vehicles that will help you get the best memories from your vacation. Many factors go into choosing the vehicle that is best suited for your road trips such as the size of your family, where you're traveling to, and what features are most important to you. No matter what your unique needs may be, Honda has the vehicle for you.
Honda Accord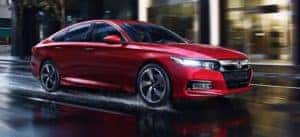 If reliability and dependability are at the top of your list when choosing a vehicle for road trips, you'll want to go with the Honda Accord. Packed with safety features and plenty of storage space, this four-door sedan is perfect if you're going on a trip for two or have a smaller family. Whether you're headed to the beach with your significant other or a friend, or you're a family of four going on weekend trips throughout the summer, the Honda Accord is one of the most reliable vehicles you can choose to get you through every mile without problems.
Shop our Honda Accord inventory here.
Honda Pilot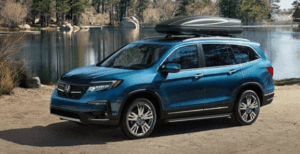 Do you have a large family? Or is your family is planning a trip where friends are coming along? You'll want to make sure you have plenty of space; luckily, the Honda Pilot is one of the most family-friendly vehicles on the market. You'll have room for everyone and everything you need to make that next vacation special. This vehicle can comfortably fit eight people and is equipped with safety features like rear child safety locks, airbag occupancy sensors, and a back-up camera. Plus, keep the kids entertained with entertainment systems, power outlets, wireless headphones, and more.
Shop our Pilot inventory here.
Honda CR-V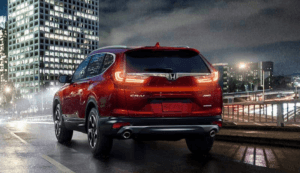 The Honda CR-V is designed to handle any type of adventure, no matter where you're headed or how far away! Not only can it handle different types of terrain, this dependable crossover also offers an incredible amount of space and lots of legroom. Gearing up for a long drive? The Honda CR-V is the perfect vehicle for those longer road trips! The low cargo floor allows you to load up and go easily. Plus, built-in features like Bluetooth® and USB connectivity offer the entertainment you need hour after hour.
Shop our CR-V inventory here.
Honda Odyssey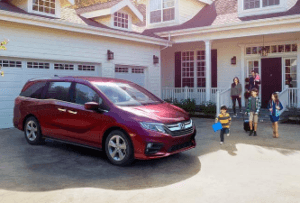 Spacious and family-friendly, the Honda Odyssey minivan allows you to ride to your destination in style. The Honda Odyssey offers the best and most pleasant driving experience for your big family vacation. This eight-passenger vehicle offers plenty of room for seating and luggage and enough entertainment for the kids to stay occupied. The DVD Rear Entertainment system and its handy HondaVAC® for crumbs make this the ultimate family-friendly car. Plus, with an array of safety features like a back-up camera, side impact beams, child safety locks, and more, you can be sure the whole gang will arrive safely.
Shop our Odyssey inventory here.
No Matter Where You're Headed on Vacation, Honda Can Get You There
While many factors impact what the right vehicle is for your road trip (destination, length of trip, how many people are going, etc.), all Honda vehicles offer plenty of safety, comfort, and storage to make your next trip a success. With a Honda, you'll feel completely ready to take on your next adventure. At Freedom Honda, we have an extensive selection of new, used, and pre-owned Honda models, so you can pick the perfect car for your unique needs. For more information or to come check out our selection, contact Freedom Honda today.