Freedom Honda's March Lineup
We decided to do an elimination process and present to you three of our unique vehicles. These vehicles have surpassed many others with their style, speed, and charisma. Enjoy driving through March in one of these Honda's!
 2018 Accord Touring 2.0T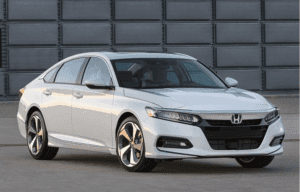 Enjoy laps of luxury as the Touring 2.0T delivers style and space with elegant stitching and top-notch craftsmanship, helping every drive become more comfortable and enjoyable. The Touring 2.0T is powered by a new 2.0-liter VTEC Turbo® engine offering the highest torque output ever for Accord. Pushing the sport button on the console in the Touring triggers more aggressive throttle and transmission mapping, so say goodbye to boring commutes.
2018 Fit Sport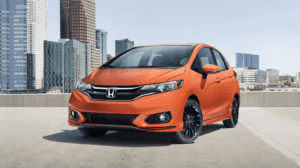 Despite the small size, the Fit Sport has a big attitude. Packed with clever interior design, numerous amenities, and excellent visibility that will make every ride enjoyable. The Fit Sport zips through traffic and whips into parking spaces while providing plenty of space for four adults and up to 52.7 cu.-ft. of cargo space.
2018 Civic Si Coupe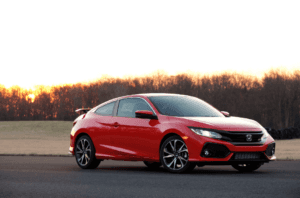 Add to the thrill of every outing when showing off the stylish exterior and interior of the Civic Si. The menacing gloss black grille and that snarling lip make the Civic Si Coupe hard to miss. The Civic Si offers a 205-horsepower turbocharged engine coupled with an Adaptive Damper System offering exhilarating, precise performance on the track or street. Turn every green light into a reason to push the pedal down.
If one of these amazing Honda's have caught your attention, head in to Freedom Honda for a test drive today!