Get Charged Up with the Honda Clarity Plug-In Hybrid
It's time to get charged up! Give yourself the extra boost you need with the 2018 Honda Clarity Plug-In Hybrid! From style to technology, this Honda has the design, comfort and features you won't want to miss out on.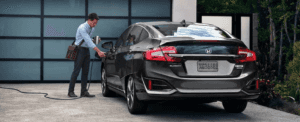 But wait, what is a Plug-In Hybrid? This environmentally friendly Honda offers the benefits of an electric car, with the freedom of a hybrid. It uses a high-capacity battery for longer all-electric driving, as well as, a gas-powered engine as a backup for when electricity runs low. While pure electric vehicles replace the fuel tank with only a battery, the Clarity Plug-In Hybrid combines the best of both worlds.

As if being eco-conscious isn't enough, this Honda has the style that excites. With its sleek, aerodynamic shape, the Clarity Plug-in Hybrid exhibits a solid, sophisticated presence. It's aerodynamic body, LED Daytime Running lights and sharp design lines help make a lasting impression everywhere you go.

As for the interior, you'll always have your passengers smiling. This Honda has the capacity to comfortably fit 5 adults and still make you feel right at home. Not to mention, this environmentally friendly car uses plant-derived bio-fabrics and ultra-suede materials to create its premium interior design.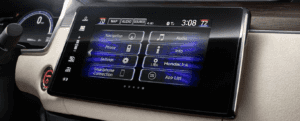 The excitement doesn't stop there! You can't beat the features included in the Clarity Plug-In Hybrid. For starters, the HondaLink feature allows you to view estimated driving range statuses, check your battery life, and even remotely set your vehicle's temperature with Climate Pre-Conditioning! This high-tech Honda even includes a LaneWatch live video of the passenger-side roadway to reveal nearly four times the coverage of a passenger-side mirror alone. As an added measure of safety, the Walk Away Auto Lock lets you unlock and lock the doors without ever taking your keys out of your pocket!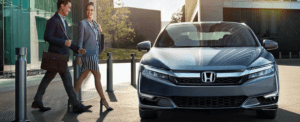 This Honda truly has it all! What are you waiting for? Schedule your test drive today at Freedom Honda!