Good eats in Colorado Springs
Food glorious food, you'll be excited to try all of these different food spots! With so many restaurants in the Colorado Springs area, it's hard to choose between the best places for good eats. Here are four restaurants worth cruising to in your Honda. Don't worry there are many other restaurants, but these are some favorites of the local residents in Colorado Springs!
Pizzeria Rustica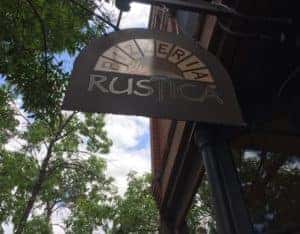 In the mood for some great tasting pizza? Whether it's for lunch, dinner, or late night, Pizzeria Rustic is the place you want to go. It's the perfect place to go out for a romantic evening with your significant other, take your children, and just to celebrate special occasions in general! You won't be disappointed with their variety of hand-stretched Neapolitan wood-oven pizzas, including vegetarian and gluten free options. For adults, alcohol is served as well. For more information visit their website here.
Ted's Montana Grill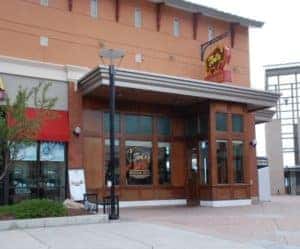 This bar & grill is like no other! It's best known for its American steakhouse atmosphere, which is inspired by the hospitality, food, and spirit of the Old West. Ted's Montana Grill has mouth-watering food that'll make it hard for you not to visit. It's more of a bar scene, but it's perfect for business meetings, large groups, special occasions, and families. Enjoy made-from-scratch premium hand-cut steaks and gourmet burgers, as well as, crab cakes, cedar salmon, house-made desserts, and more. Visit their website here for more information.
Sonterra Innovative Southwest Grill
Nothing like enjoying great bar & grill Mexican cuisines with family, friends, or business partners. Sonterra Innovative Southwest Grill elevates local cuisine in Colorado Springs by featuring local, seasonal ingredients with inspiration from the spirit of the American Southwest. As the seasons change, so does their menu items. They source local ingredients from Colorado-proud farmers & suppliers like: Callicrate Beef Company, Mauro Brothers Farm, Arkansas Valley Organic Growers, Red Bird Farms, and Colorado Tortilla Company. Continuously evolving to infuse bold new flavors. Want to learn more, visit here!
Front Range Barbeque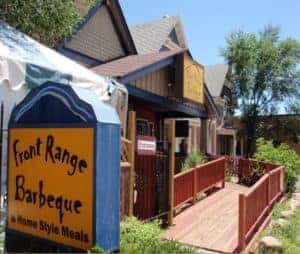 Looking for a good barbeque spot with a twist? Visit Front Range Barbeque, a local smokehouse that specializes in home-cooked southern style BBQ & Cajun and Creole dishes. A great place for large groups and families. They combine friendly southern hospitality and food along with some of the best original live music in Colorado! Feel welcomed when you enter their house where you'll love good food, good music, good beer, and good times with their friends & family! Before you go, visit here and download their mobile app.
We love learning about new spots in the Colorado Springs area to grab a bite to eat! Share some of your favorites with us on our Facebook page!