Halloween Happenings in Colorado Springs!
It's almost Halloween and Freedom Honda is here to show you all the best events around Colorado Springs! Whether you're a fan of everything scary or like to enjoy the friendlier side of Halloween, there's an activity for you!
Murder Mystery Train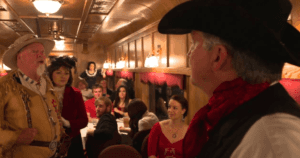 https://royalgorgeroute.com/dining/murder-mystery-dinner/
If your ideal Halloween weekend consists of great food, amazing scenery, and a wonderful murder mystery production- the Murder Mystery Train is for you! The talented and award-winning Red Herring Productions will perform a classic "who-dunnit" murder mystery while professional servers will wine and dine you. Grab a group of 4 and enjoy the night!
Boo at the Zoo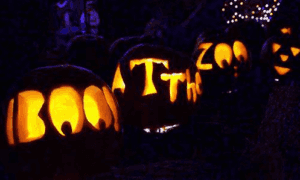 http://www.cmzoo.org/index.php/guest-information/zoo-events/boo-at-the-zoo/
Do you have some little ones to keep in mind this Halloween weekend? No problem! Round up all of your little princesses, superheroes, and monsters and head out to Boo at the Zoo! There will be no tricks and all treats for the children this year at this great Halloween event! This activity is a fun and safe way for families with young children to trick-or-treat in a great environment!
The Haunted Mines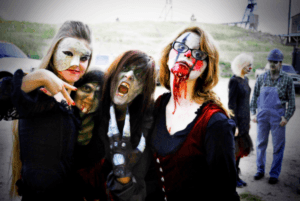 At the Haunted Mines, they scare because they care! If you're looking for a spooky activity that also gives back to the community, The Haunted Mines are the spot for you. They are a volunteer charitable organization that raises money for the Pikes Peak region every year. This one-of-a-kind outdoor/indoor haunted house attraction is sure to scare any who attend!
Spook out Shoot out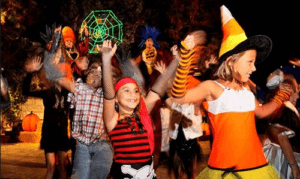 http://worldgolfsandcreek.com/spookout/
This family-fun attraction is sure to please the whole family! At this Halloween event, your group will enjoy trick-or-treating, haunted miniature golf, hay rides, carnival games, pumpkin chunkin', helicopter rides, a costume contest, and more! So grab the kids and adults of all ages for this safe and fun-filled weekend activity!
Halloween weekend will be a fun filled time, and Freedom Honda cares about you and your family's safety! If you feel that you need to upgrade your vehicle to perfectly fit your family and all your activities, visit us today!