Help Your Pets Enjoy Your Honda!
Traveling with pets can be hard work! Freedom Honda is here to help give you a few tips on specific travel buddy pets and their needs. So read up on these before your next adventure!
Cats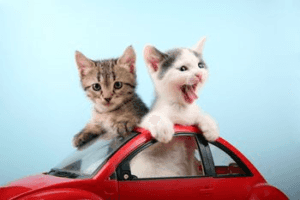 For safety sake, kittens and cats should always ride inside a carrier while in the car. If not, they could be a distraction while lying in your lap or crawling under the pedals. Make the car familiar by allowing your kitty to cheek rub and spread their scent to claim the car as purrr-sonal territory! They'll feel more relaxed and happy during travels. To help them stay calm, pack a favorite toy or two for them love on. You should also ensure your furry friend is used to the car. Don't take it on its first drive for multiple hours, let them ease their way into a long drive. Finally, make sure you reward your furry friend with a playful treat at the end of your journey.
Dogs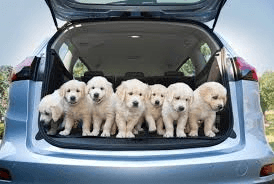 The most important thing you can do is make sure your dog has been well exercised before traveling. If they burn off most of their energy, they'll be more likely to rest for the ride. Don't load your pup up with too much food before the drive either, dogs are more prone to motion sickness! When you stop for a break, make sure you let your dog have one too! Let them go to the bathroom, stretch out and feed them a high protein snack. Also, don't forget to bring your pal's favorite toy for extra emotional support along the way. Always make sure you take your best bud for a long walk once you reach your travel destination!  
Reptiles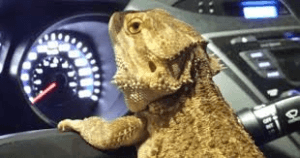 Not all pets have to be furry ones, let's not forget about our cute little critters! Reptiles have a more detailed way of traveling. Their temperature and lighting needs are extremely important. For starters, you need to keep their cage dark and shaded from too much light. As cold-blooded animals, temperature is of particular importance to reptiles and amphibians and they can react far swifter to extremes in temperature. Keep its temperature moderate, as heat can injure a reptile very quickly, especially if they are left in a car alone. Make sure you put plenty of water in your little guy's cage to make sure they're fully hydrated.  Once you reach your destination, give them some TLC to assure them they're safe!
Now that you've got your pet traveling tips covered, it's time to pack up your Honda and hit the road! Have a safe trip!