Holiday Events in your Honda!

The holiday season is here, and we want to help you celebrate! There is no better way to beat the cold than with warm memories made with your friends and family. At Freedom Honda, we have gathered some fun-filled holiday activities for you to take on this season. What activity will be first on your list, Honda fans?

Skate in the Park
https://downtowncs.com/event/skate-in-the-park/
Grab your skates and your family and head over to Skate in the Park in your Honda! Here you can enjoy 4,675 square feet of nothing but ice! The rink is located at Acacia Park, a perfect winter wonderland. Don't forget to check the special events schedule to see what special event sparks your interest!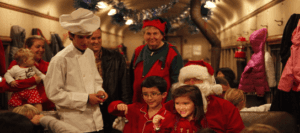 Santa Express Train
https://royalgorgeroute.com/santa-express-train/
Allll aboard! The Santa Express Train is calling your name! Experience the magic of the Santa Express as you and your family ride the train to visit Santa himself at the North Pole. The journey is full of hot chocolate, Christmas storytelling, a retail store, and lots of smiles. Don't wear your everyday clothes, stay cozy in your favorite pajamas on this joy ride!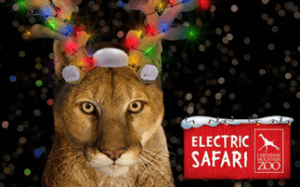 Holiday Electric Safari
http://www.cmzoo.org/index.php/guest-information/zoo-events/electric-safari/
Spreading holiday cheer is for everyone – even our furry friends! Celebrate this holiday season during the Electric Safari at the Cheyenne Mountain Zoo! Along with your adventure of seeing animals spread across 50 acres, you'll enjoy 85 different light sculptures! You'll be sure to stay warm with the campfires throughout the zoo, warm chili for your tummy, as well as indoor animal exhibits!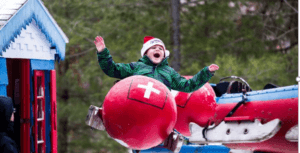 The North Pole -House of Santa's Workshop
What better way to celebrate this season than at the North Pole? There are limitless activities in Santa's hometown including more than two dozen unique Christmas rides, an enterprise space shuttle, a whimsical winter carousel, gift shops, and of course Santa himself! Which ride will be your favorite?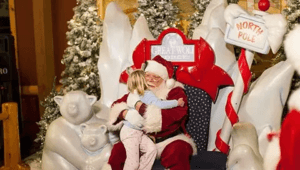 Snowland
https://www.greatwolf.com/colorado-springs/deals/snowland
What would Colorado Springs be in the winter time without its snow? With snow showers, twinkling lights, holiday trees, life-size gingerbread houses and more – discover the magic of Snowland! From the annual Tree Light Ceremony to graduating from the North Pole University, there are several fun-filled activities for you and your loved ones. What will be your favorite?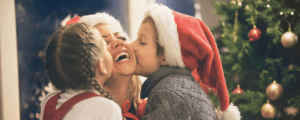 Now that you have your hands on some cheerful holiday fun, which will you and your Honda travel to first? Happy Honda Days!