Honda Helps with Your Happily Ever After!
The wedding bells are ringing and love is in the air! Freedom Honda is here to help you decorate your Honda for your big day!
Send A Message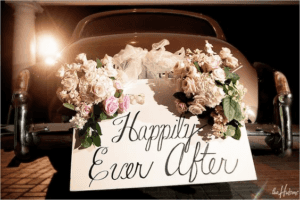 Start your decorating off by leaving a message for everyone to see! You can use "Just Married, We Said I Do, Hitched, Mr. & Mrs." or any other forever message of your choice. The number of honks you will get will add even more smiles to your already joyous day!
Make It a Flowery Affair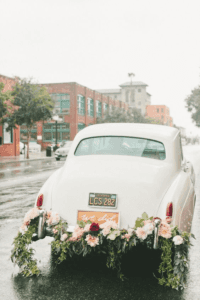 For an elegant and classy look, add some flowers to your ride! One of the best ways to do this is to decorate the car with bouquets on the bonnet or on the hatchback of the car. You can decorate the rest of your car by placing a single flower in a stylish manner in places such as car handles or between the side mirrors.
Can Up Your Car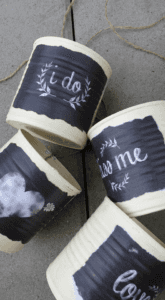 The car canning tradition has been used for centuries. Making your cans from scratch is easy and unique to your special day! You just scrub off the labels of old tin cans, use scrap book paper to wrap around the cans, and last grab a sharpie and get creative with your personal love notes.
Tie Up Some Tassels
Tassels are always a sign of a good celebration! Tie up some tassels to your bumpers to really add some pop to your getaway car! You can use the same color scheme as your wedding for the perfect photo opportunities.
Blow Away with Balloons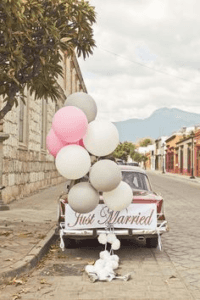 Bring all the decorating together with some balloons! Balloons draw attention from every angle and will be sure to have people noticing it's your big day! As an added tip, you and your newlywed can write messages to each other and stick them in the balloons. You can watch as your notes float away sending a message that love is in the air.
Now you know how to decorate your Honda for your big day! Freedom Honda wishes you the best happily ever after.