Honda Takes the Lead in Fuel Efficiency
Environmental Protection Agency (EPA) Labels Honda Most Fuel-Efficient Automaker in US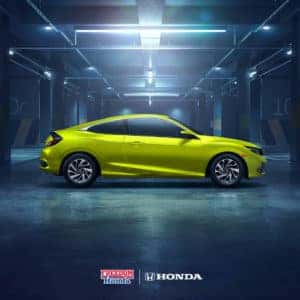 According to the 2019 EPA Automotive Trends Report, Honda ranks as the most fuel-efficient auto provider in the United States. The vehicle brand's record year was decorated by a pair of critical milestones:
High Fleet Averages:

Honda sets the bar for fleet average fuel efficiency at 29.4 mpg (a five-year improvement of 3.1 mpg, and 4.5 mpg above 2017's industry average). 

Low CO2 Emissions:

Honda's fleet average of CO2 emissions reached a new low of 302 grams/mile (an improvement of 36 grams/mile from 2012 and 55 grams/mile below 2017's industry average).
Honda's Stance on Fuel Efficiency
"Honda is proud to play a leading role in the move toward a more efficient, low-emissions mobility future, and it's encouraging to see the industry as a whole making significant gains, despite low fuel prices and the market trend toward trucks and SUVs. There's a lot of work still to be done, but with record sales and production of Honda electrified vehicles and more planned, we are committed to continually improving our fuel economy performance." — Robert Bienenfeld, Assistant Vice President (EPA | Honda Motor Co., Inc.)
Honda's Commitment to the Environment
Honda commits to advance its technologies to address society's concerns related to the environment and energy sustainability. The company's goal is to replace two-thirds of global automobile sales with electrified vehicles by 2030. Currently, Honda electricians are expanding their portfolios of powertrain inventory, which includes a vehicle lineup equipped with more fuel cells, electric batteries, and plug-in hybrid systems.
The hope is to reduce waste, emissions, and improve energy efficiency during production. Honda's current "green purchasing" and "green dealer" initiatives work to promote more environmentally responsible business practices with more than 650 original equipment suppliers and over 1,300 retail dealers. 
Make the Smart Choice—Choose a Sustainable Solution 
At Freedom Honda, we're proud to offer the most fuel-efficient lineup of automobiles. Our selection of Hybrids, Accords, Civics, and Insights combine eco-friendly protection with a sleek body style that anyone would be proud to show off. If your goal is to save money on a vehicle that drives smoother and offers safer and more efficient fuel mileage, then we have the answers for you.
Contact our experts to learn more about all of our exciting offers and schedule a test drive with a vehicle that meets your needs.