Honda Recent College Grad Program | Freedom Honda
Calling all college grads! Save $500 at Freedom Honda when you finance through Honda Financial Services! 
What would you do with $500 in your pocket? To put that in college terms… that is 166 loads of laundry. 125 gallons of gas. 1,724 packs of Maruchan Ramen. 180 sheet face masks. You don't have to decide right now, we know how hard choices can be. But Honda gives graduates a very easy one when they finance through Honda Financial Services. This $500 college grad bonus offer can be applied toward any new 2018 or newer model year Honda. Read more about this great program here!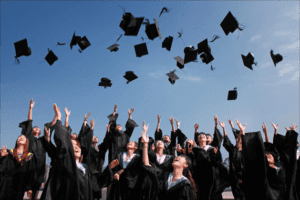 Requirements
Verifiable proof of employment, or at least a firm commitment from a future employer with a start date no more than 120 days from finance contract.
 Graduated in the past 2 years or will graduate in the next 6 months from a US accredited college or registered nursing school.
 Provide required documents and credit information.
No adverse credit history.
It's simple, Honda is here to help. You can apply for credit pre-approval here or come in and talk to one of our representatives.
Now that you're interested, you need to know what options are out there. You can choose to purchase or lease your new vehicle: buying new ensures that the vehicle wasn't abused by the previous driver and results in eventual ownership. However, leasing traditionally has a lower down payment and lower monthly payments. There is a ton of information out there to help you make the best decision.
Lease: $500 is applied towards the cap cost of the vehicle. Monthly payment and total due at lease signing are calculated after $500 deduction. Unfortunately, this great deal cannot be combined with Zero Due at Lease Signing Program.
Purchase: $500 is applied towards your down payment. This offer is not valid on Honda CPO vehicles or used Honda vehicles. When you chose to purchase your new Honda, you have the option to defer the first payment for 90 days (60 days interest-free).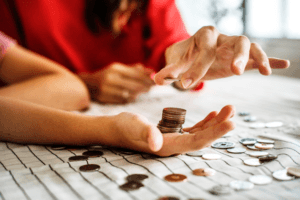 The next step is figuring out what vehicle is best for you. The New York Times compiled a list of the top 11 Cars That Will Get Your Grad Down the Road of Life, and several new Honda models made the list. This isn't just our biased opinion, this is the New York Times, people!
Honda HR-V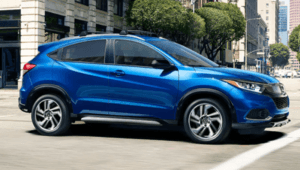 A subcompact crossover that perfectly combines the driving quality of a car with the spacious interior of an SUV. With clever storage space under the rear seat and a 60/40-split second-row seats, you can customize your seating and cargo space based on your needs.
View our CR-V selection here: https://www.freedomhonda.net/new-vehicles/hr-v/
Honda Fit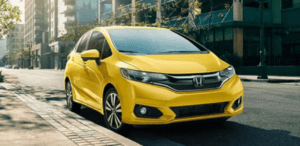 This compact crossover is great for a new grad headed to the city, getting 33 mpg city and 40 mpg highway. Since buyers prefer S.U.V.s these days, great deals can be had on hatchbacks like the Fit. Bonus? A surprising amount of cargo space with the rear seat folded down.
View our Fit selection here: https://www.freedomhonda.net/new-vehicles/fit/
Honda Civic Sedan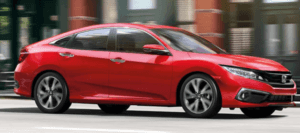 This sedan has been one of the more popular nameplates on the market. It seats up to five passengers, high-tech audio, and driver-assist features are options. This vehicle is roomy and refined, perfect for a new grad ready to take on the world.
View our Civic Sedan selection here: https://www.freedomhonda.net/new-vehicles/civic/