Honda Women's History Month
At Freedom Honda, we're celebrating Women's History Month! Last year's theme for National Women's History Month was "Honoring Trailblazing Women in Labor and Business". The purpose was to pay tribute to those brave women who have successfully challenged the role of women in both business and the paid labor force.
Honda asked three of its leaders who are taking on new management roles to reflect on their accomplishments and provide tips for a successful career path in the auto industry.
Yvette Hunsicker had just become the Division Manager in the Office of Inclusion and Diversity at Honda North America. "I was hired into the manufacturing environment, specifically in the welding department at the Marysville Auto Plant. There is an abundance of opportunity."
Vicki Poponi, the Vice President of the Core Support Division of American Honda Motor Co, was impassioned by bringing equality to the automotive industry.
"I tell young girls that are interested in the automotive industry that there's no better industry. You can do anything in this industry! From being a technical person working in the factories, to doing R and D for development work, or the glamorous side of marketing and PR… to sales! Watching how vehicles actually change people's lives."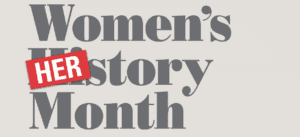 Jenny Gilger, the Assistant Vice President in the Parts Division of American Honda Manufacturing, had some encouraging advice to young females in the workplace.
"Don't let your gender dictate what path you chose. The opportunities are endless. Work hard and contribute to the business."
All of these women agree that American Honda is exceptionally supportive of females and allowing them the opportunity to grow. And we want to take a moment to celebrate our amazing employees at Freedom Honda!
Click here to watch the video Honda's Trailblazing Women!