Honda's Hottest Hatchback is a Record Holder
Less than two months before its U.S. launch, the 2017 Honda Civic Type R has claimed the title of world's fastest production front-wheel-drive (FWD) production car, setting a new benchmark lap time at Germany's legendary Nürburgring.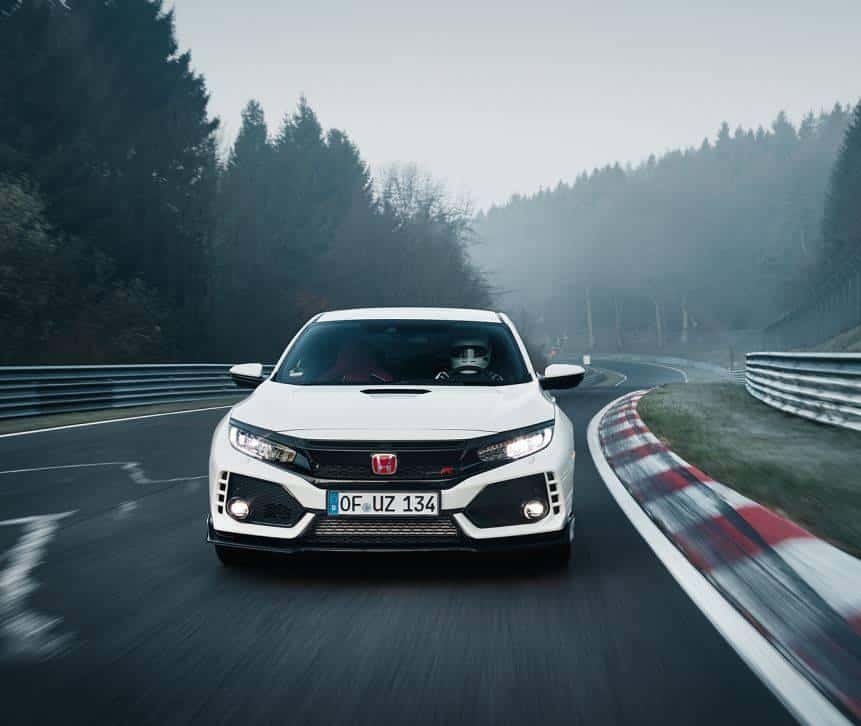 According to Honda, the 306 hp Type-R lapped the 12.9-mile-long circuit in 7:43.8, beating a mark set by the European Volkswagen GTI Clubsport S by over three seconds.
The new Type R is powered by a turbocharged 2.0-litre engine with 235kW and 400Nm outputs. Its six-speed manual transmission with new, lower gear ratios further improves the car's acceleration, while the new Type R's comprehensive aerodynamic package delivers outstanding high-speed stability with an optimal balance between aerodynamic stability and drag.
Production of the new Civic Type R began in March 2017 at Honda of the UK Manufacturing (HUM) in Swindon, England and will arrive locally in late 2017.