Hondas That Recharge Your Life
A great way to go green for the environment is with a Honda electric vehicle! Electric vehicles are leaders in efficiency because they reduce greenhouse gas emissions, tackle air pollution in our cities, and reduce poisonous fluids. Recharge your life when you invest in a change that will make a tremendous difference in your life and the environment!
Fit EV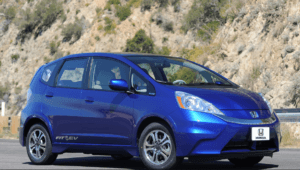 The Fit EV uses less energy to do more! Its battery may be of similar size to other EVs, but it's how the energy is used that enables the Fit EV to receive an 82-mile combined driving-range. The environmentally conscious thinking behind the Fit EV goes all the way down to the type of plant used to make the seats: sugar cane. Why sugar cane? Because using this non-essential crop does not add to the demand for a nutritional food source like corn or soy. The Fit EV is a great choice for you and your family!
Clarity Plug-In Hybrid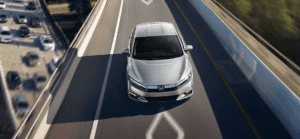 Head out in style, and on pure electricity, with the 47-mile all-electric range. The Clarity Plug-In Hybrid offers the benefits of an electric car with eco-conscious materials, while offering the freedom of a hybrid to mix efficiency with peace of mind. It uses a high-capacity battery for longer driving and, like a traditional hybrid, uses a gas-powered engine, as back up, when electricity runs low. Drive comfortably in a vehicle with ultra-high strength steel chassis for enhanced safety and crash protection. This Honda is perfect for the driver who is environmentally and style conscious!
Clarity Fuel Cell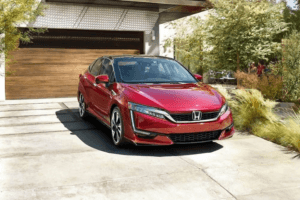 Fuel Cell vehicles typically have range ratings of 300 miles or more, with refueling times under 5 minutes. The highly-efficient fuel cell creates on-demand electricity for power, with no emissions. The Clarity Fuel Cell features a luxurious, comfortable interior made from approximately 80% eco-friendly materials. This Honda is smoother, quieter, and more exciting to drive, due to its independent suspension, aerodynamic 18-inch alloy wheels, and specially-designed sport tires. You'll be cruising in style in the Honda Clarity Fuel Cell!
If any of these amazing Hondas have caught your eye, head in to Freedom Honda for a test drive today!