Keep the Kids Entertained on Your Next Road Trip!
Headed for a long road trip with the kids? Freedom Honda is here to help keep them entertained. These road trip games will be sure to keep your kids excited to take on any road trip destination!
Bingo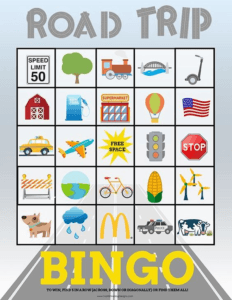 Kick off your road trip with some Road Trip Bingo! This keeps the kids excited to pass through wherever the road takes you. To make this game even more entertaining, offer their favorite snack to use as the game pieces!
I Spy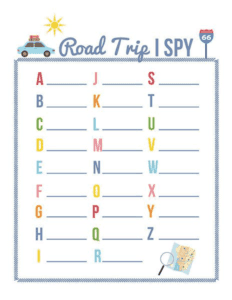 What kid doesn't love a good game of I Spy? This A-Z I Spy game will have their creative minds ready to drive through the alphabet! I spy with my little eye a fun-filled road trip ahead!
The License Plate Game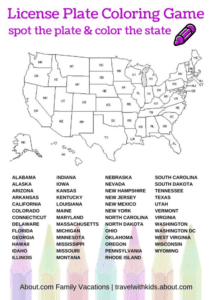 The license plate game always keeps the kids on their toes! Not only is this a fun game to keep the kids occupied, but also a great learning tool! As they see the different license plates, they'll color in the state to match! Do you think they can find all 50?
Word Search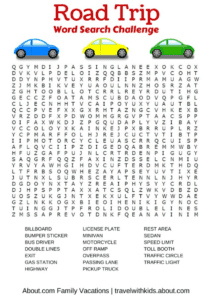 Word searches are fun for all ages! Have the older kids find the words, while the younger ones can test their brain while looking for all the letters in their name! As a yummy tip, you can have the bigger kids use pretzel sticks to cover their words and the smaller ones use Cheerios to cover the letters they master finding!
Would You Rather?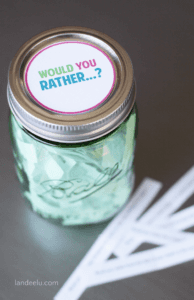 This game keeps everyone in the family amused! Before your road trip begins, have the family all make 5-10 "Would you rather..?" questions and stuff them in a jar or zip lock bag. While on the road, make the whole family laugh by answering the funny question you pull! Would you rather be bored or entertained with this easy to make game?
Now that you've got some fun-filled road trip games planned, you're ready to take on any road trip in your Honda!