Labor Day Getaways for Colorado Springs
While we pride ourselves in the beauty of Colorado Springs and our very own hometown, we lined up some great getaways for you this Labor Day weekend if you're looking for a change in scenery. The long weekend is quickly approaching and taking your friends or the family out for the weekend for some bonding time is healthy for everyone. Of course, we encourage a stop at Freedom Honda to check out some of our brand new or pre-owned certified vehicles to make sure you have all the travel amenities needed for a great road trip. If you're not in the market for a new car at the moment, we'd love to get you a free service inspection to make sure your car is up for the drive and ready to take on the open road. This includes an inspection of all your fluids, belts, hoses, tires and more. Check out our service specials here!
Glenwood Springs
If you've never gotten the chance to visit Glenwood, you are missing out and need to book this trip as soon as possible. If you have been, we know there's no way you've covered everything because Glenwood continually offers new adventures for you and everyone in your life; from rafting, kayaking, spas, caves, shopping, dining, guided tours, fishing, gorgeous natural pools, golfing, climbing, and skydiving to name just a few. The top spots we recommend hitting up are the Yampah Spa Hot Springs Vapor Caves, the Hanging Lake Trail, and rafting on the Colorado River. The Vapor Caves consist of three large cave steam chambers. The hot springs from above flow through the cave floors at 125 degrees Fahrenheit, giving you an incredibly relaxing environment. If you're looking for a more active side to your weekend, we suggest a hike to Hanging Lake in the Glenwood Canyon. It is a tough and rigorous couple miles, but the breathtaking view at the end is worth it. Lastly, one of Glenwood Spring's top summer activities: white water rafting. There are many companies in this town that supply trained guides, rafts, full gear, and fun. All you need is some water-resistant clothing (basically anything that isn't cotton), and a ready-for-adventure attitude!
http://www.alltrials.com/trail/us/colorado/hanging-lane
http://www.yampahspa.com/caves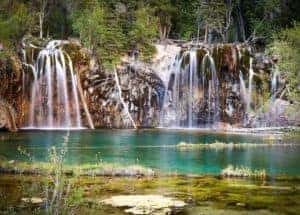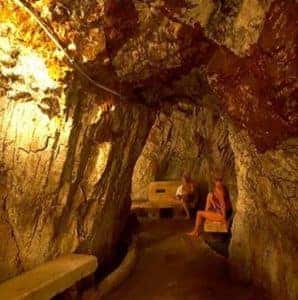 @doug_nowak (Instagram)/ @conscioussolchiro (Instagram                      
Great Sand Dunes National Park
Up next – the dunes! You don't even need a whole city to stay busy all weekend, just the Great Sand Dune Park! From sandboarding to splashing in Medano Creek to hiking, horseback riding, and stargazing, this park offers something for everyone. Kristi Mountain Sports, Sand Dunes Recreation, and Sand Dunes Oasis are all companies that rent out sand boards and sand sleds for your enjoyment racing down the dunes! If you're looking for a beautiful view with some incredible animals, The Zapata Partners is the only licensed horseback riding provider at the park. Give them a call to set up a day! And, last but not least, these sand dunes are very well-known for the beautiful display of stars that cover the night sky. Without city lights polluting your view, see the skies as you never have before.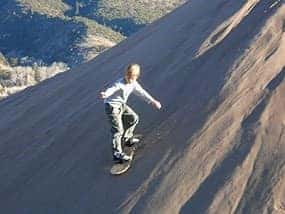 NPS/Patrick Myers
Palisade
Palisade, Colorado gets all its glory from the fantastic, breathtaking scenery all over this beautiful town. This is because of the miles and miles of vineyards featuring picturesque rolling mountains in the background. These 20+ wineries make Palisade the "wine county of Colorado". No matter what your taste is, you will have your pick of some of the best wine this country has to offer. Enjoy tastings and tours to your hearts content. Surprisingly, what originally put this town on the map though were the peaches. Palisade also features miles and miles of peach orchards and a town filled with the most delicious pies, jams, and desserts. Other activities include hiking, fishing, camping, biking, and rafting if you're looking for a more active adventure in Palisade!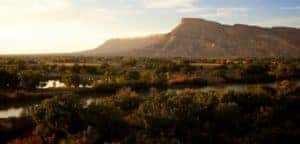 All these destinations are just a 3- or 4-hour drive from Colorado Springs, but no matter what destination you chose this beautiful state has so much to offer. We encourage you to make the most of your weekend!