Planning the Perfect Road Trip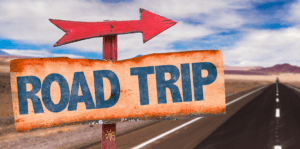 Planning for The Perfect Road Trip
It's time to pack up your Honda and grab your family and friends and hit the open road! Planning your perfect road trip can be overwhelming, due to deadlines and unexpected challenges but we want to help you! So, here are a few tips to make your road trip flawless!
Get Your Vehicle Serviced
Even if your vehicle is reliable, it's beneficial to get a full-service inspection before hitting the road just to be safe. It's better to deal with any problems beforehand than on the side of road during your adventure!
Set Expectations
Have an idea of what everyone expects before the trip. This will give you time to compromise if need be, so that everyone is comfortable and has a great time. Asks these types of questions:
How will we take turns driving? By hours or until someone is tired?
Are unplanned stops okay or is there a schedule to stick to?
Will we stop for food in restaurants or get sandwiches and snacks along the way?
Have Hard Copies of Maps/Directions
Cell phones and other technological advances aren't always reliable. Having hard copies of maps with you throughout your trip is great in the event of an emergency or a dead battery!
Book Hotels in Advance
Although being spontaneous sometimes adds extra fun to the trip, it's best to have a hotel booked. You'll have a concrete place to stay within the level of comfort you're looking for. Check discount travel sites for deals that your entire family will benefit from!
Have Playlists Set Up
Never underestimate the power of a good playlist. With streaming services, satellite radio, and music libraries, your music should never repeat! No one wants to waste time figuring out which songs to play when there's a long trip ahead. Check out streaming stations "road trip" and "throwback" playlists to keep you drive fun!
If you have a road trip planned for this summer, schedule your next service visit at Freedom Honda today to get ready for the adventure!