Prepping your Honda for cold weather
Fall is in full effect and winter is coming! You may be ready, but is your Honda? The winter season can be damaging to your vehicle and that's why it's so important for drivers to prepare well in advance for lower temperatures. Let us help you with some tips to get your vehicle ready for cooler weather!
Monitor your tire pressure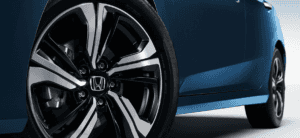 It is important to check your tire pressure once a month, especially once it gets cold because tire pressure usually drops as the air becomes cooler. A tire that in under-inflated wears unevenly and under performs for the driver. This is not something you want to be worrying about on a cold winter day! For an area like Colorado Springs, winter tires are very important for any type of driver!
Have your battery tested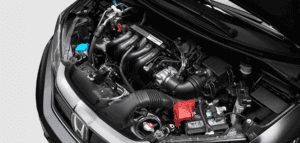 It is very important to have your car battery tested by one of our trained mechanics because with cold weather, your battery capacity decreases significantly. Having a dead battery on a frigid winter day is the last thing you need! Parking your car in a garage and out of the weather is a great way to keep your battery at its best. Another way to make sure you are prepared is to have jumper cables in your vehicle. This will help if your car breaks down, but also if another motorist on the road needs some assistance!
Inspect windshields and wiper blades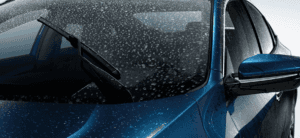 Another step to take before winter comes is to make sure there are no cracks in your windshield and that your wiper blades are working correctly. If you do have cracks or chips on the windshield, they are likely to get worse with extremely cold temperatures. It's also recommended to replace your wiper blades to ensure they can handle the winter elements that we all experience here in Colorado! While you're at it, switch out your washer fluid for one that's rated for subfreezing temperatures.
Headlights and Brake lights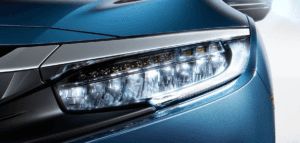 It is so important to have fully functioning headlights and brake lights, especially when you are dealing with heavy winter fog or heavy snow. Not only will this help you with your visibility while driving, but it also helps other drivers see you on dark roads! If your lights are burnt out, foggy, or just not as bright as they were when you first bought your car, our mechanics can help!
Make a "winter supply" box
Another great way to make sure you are prepared for winter weather is to make a winter supply box and store it in your back seat or trunk. If something were to go wrong and you were stranded in your car on a freezing winter day, you need to make sure you have the supplies to stay safe for a long period of time. A few great things to include are:
A flashlight
Road flares
First-aid kit
A few blankets
A change of warm clothes
Gloves
A radio
Charged cell phone for 911 calls or a portable charger
Ice scraper
Snacks like nuts or jerky
Take some time before cold weather hits and pack up your car with some safety essentials just in case!
If you know your car needs some TLC before the cold weather is in full effect, head in to Freedom Honda and our professional service team can get your car ready for your safety!