Summer Driving Songs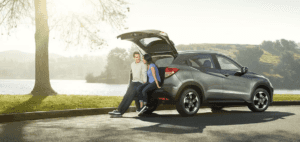 It's time to roll down your windows, open the sunroof and cruise to some classic tunes on the road. Listening to music that will keep your family and friends singing and dancing along for the entire ride is one of the best parts of summer. Although you may have compiled your own list of summer jams already, here's a few more to add!
"Summer Breeze" by Seals and Crofts
Nothing says summer like a little harmony-driven folk-pop, and this AM Gold staple epitomizes that mini-movement about as well as any track we could name.
"School's Out" by Alice Cooper
Shock-rock godfather Alice Cooper's idea of summertime fun with his rough-and-tumble band perfectly captured the rowdy spirit of the last day of school—which Cooper rated the most important day on the calendar year, besides Christmas, of course!
 "Summertime" by DJ Jazzy Jeff and the Fresh Prince
Delivered by '90s hip-hop pop heroes, Will Smith and DJ Jazzy Jeff, this dreamy ode to the fairest of the seasons checks off pretty much every summer essential, from shooting hoops on the street to dancing at a barbecue and reminiscing about the first person you kissed!
"Uptown Funk" by Bruno Mars
A party, summer vibe with funk as the rhythm and release. Perfect for a group sing-along that will have you all singing loud and moving your body long after the song ends!
"Can't Stop the Feeling" by Justin Timberlake
This is the feel-good song of summer! You can't help but dance and sing along when you listen to this tune. This song will get you even more excited for your whatever adventure you're driving to!
"Slide" by Calvin Harris featuring Frank Ocean and Migos
It's not summer without a sturdy, sunny beat that is a wonderful reminder of pop's power to make very different elements slide together. This song will make your body move, and make you feel good while heading to your destination!
Freedom Honda would love to see what tunes are your favorite! Share some of your favorite jams with us on Facebook!