The Honda Miimo is Here!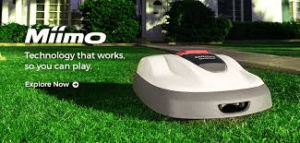 Your days of mowing the lawn are over…meet Miimo! Miimo is the intelligent robotic lawn mower from Honda. This precise invention automatically clips your lawn with computerized accuracy, resulting in a perfectly manicured yard. You are guaranteed to have every blade of grass well-kept and healthy as can be. This innovation will allow you more free time for everything you want to do!
Convenient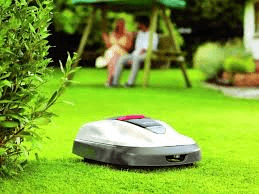 Miimo is fully customizable not only to your yard, but to your lifestyle. It's quiet and efficient, while it maintains your yard day in and day out, so it won't get in your way! Not to mention, its small structure allows it to be conveniently stored in the garage or backyard, unlike a standard lawn mower.
Intelligent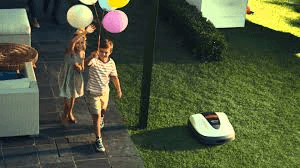 The advanced sensors on Miimo work together to provide 360-degree awareness. It can handle trees, buildings, flower beds, gardens, and even water features with no problem! It even detects any lifting or tilting motion and stops moving its blades automatically in case of an unexpected bump in the road.
Autonomous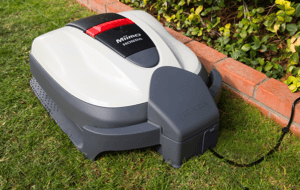 The Honda Miimo uses a combination of a microcomputer, timer, and sensors to provide its automated and unattended grass cutting. Just tell Miimo when and where you want it to mow, and it will take over. But it doesn't stop there- when its battery runs low it even automatically returns to its station to charge up.
Safe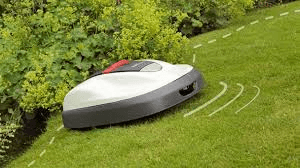 Miimo's intelligent 360-degree sensors doesn't just help with getting every piece of grass cut, but also acts as a great safety feature. The Honda Miimo sensors and floating deck can instantly detect contact with any obstacle in its path. If it feels the need to, it will automatically turn and head into a different direction to keep its surroundings and itself safe!
The Honda Miimo knocks out every competitor in its way! So, what're you waiting for? Make your lawn cutting this fall more enjoyable by getting a Miimo of your own today!