What Is Honda Sensing?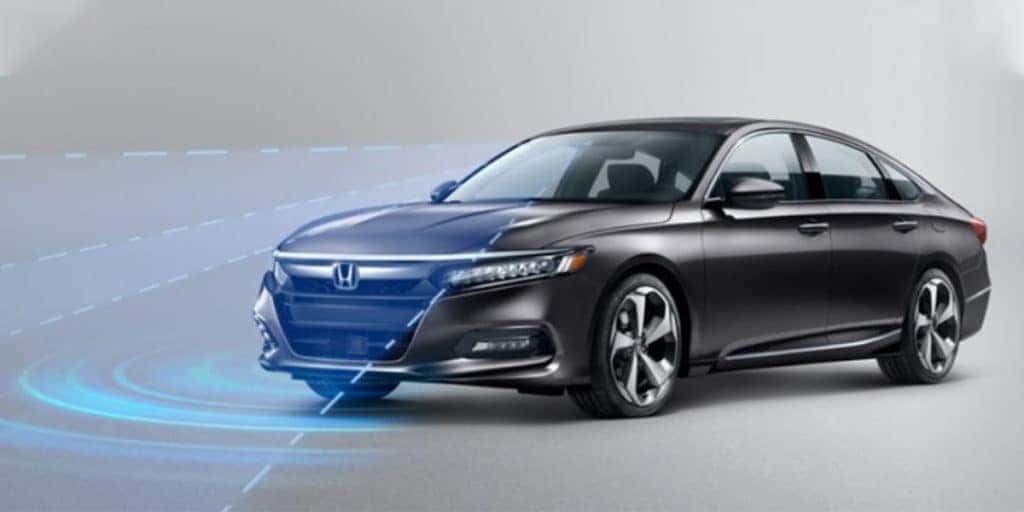 When you're in the driver's seat, it's important to remember that anything can happen. It only takes one small mistake for an accident to ruin your entire day. We're taught to drive defensively and take certain precautions, but sometimes even that's not enough to prevent a mishap. However, advancements in technology have played a big role in making driving safer for everybody.
Honda is dedicated to keeping you safe from the dangers of the road. That's why Honda includes its Sensing technology in a wide range of Honda vehicles. This technology is designed specifically to keep you aware of your surroundings at all times and provide assistance when you need it the most. With Honda Sensing, drivers can have peace of mind.
What Is
Honda Sensing
?
Honda Sensing refers to a comprehensive suite of intelligent safety and driver-assistive technologies offered exclusively to Honda drivers. This technology is made to alert you to things you may miss while on the road, such as signs or vehicles in your blind spots. Honda Sensing relies on a variety of vehicle safety features such as collision and road departure mitigation, adaptive road control, lane keeping assist, and traffic sign recognition.
Traffic Sign Recognition
Never miss a road sign again with traffic sign recognition (TSR). This feature uses a camera to capture the speed-limit signs you drive by and presents the information on the driver information interface so you'll always know what the speed limit is.
Collision Mitigation Braking System
The collision mitigation braking system (CMBS) comes standard on EX, EX-L, and Touring Honda models. This feature helps reduce the possibility and severity of potential frontal collisions. If you're in a situation where a crash could happen, the CMBS will use a multi-staged collision warning system to alert you. If the collision is unavoidable, this feature will assist in applying pressure to the brake before the crash occurs.
Adaptive Cruise Control
Fatigue is a common issue for many drivers. The adaptive cruise control (ACC) was created to fight driver fatigue. ACC is an advanced safety feature that detects vehicles ahead of you. When activated, it will help you maintain a comfortable distance between your car and the car in front of you by adjusting your speed.
Road Departure Mitigation System
The road departure mitigation system (RDMS) detects lane markings to help you maintain proper lane position. If you begin drifting into another lane without the turn signal on, the system will alert you. It can also adjust steering and braking if needed.
Lane Keeping Assist System
For more convenient driving, the lane keeping assist system (LKAS) uses a camera to detect lane lines to help you stay in the middle of the lane. If you begin to drift, this feature can adjust your steering so you stay in the proper position.
Come in to
Freedom Honda
Today!
Find the car of your dreams at Freedom Honda in Colorado Springs. We offer a selection of new and preowned Honda vehicles that come with Honda Sensing included. Contact us today to learn more.