Why Oil Changes Are Important for Your Vehicle
Ah, that new car feeling. Once you hit the road in your new vehicle, you feel brand new. It's an overwhelming feeling of pride, confidence, and happiness as you sport your new ride. Whether you choose a new, used, or certified pre-owned vehicle, buying a car will be one one of the biggest investments you make. That's why it's important you protect your investment. For a car, this means regular vehicle maintenance.
Five Reasons Oil Changes Are Important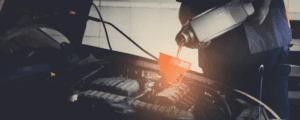 While basic car maintenance involves many different checklist items, from tire rotation to car battery replacement, one of the most important things you can do for your vehicle over time is routinely change the oil. Oil is the lifeblood of your vehicle, and it keeps many of the components of your engine running efficiently. 
Here are five reasons you should seek regular oil changes:
Keep Your Engine Clean
When oil flows into the engine from other areas, dirt, particles, and harmful debris begin to accumulate; and if you're not changing your oil at the proper service intervals, sludge will build up in your engine. Routine oil changes as well as replacing oil filters will remove particles, keep your engine in peak condition, and increase the lifespan of your engine.
Improve Gas Mileage
When buying a car, fuel efficiency is something we all look for. Miles per gallon are affected by various factors including environment, terrain, personal driving habits, and, you guessed it―vehicle maintenance. Without proper maintenance, the dirt and grit mentioned earlier can build up inside your engine. Dirt will cause friction in your engine, which will negatively affect engine performance and optimal fuel economy. To reduce friction and ensure your engine runs efficiently, it's important to make sure your engine always has clean oil.
Protect Other Engine Parts
Under the hood of your car, a lot goes on to make your engine run. The connecting rods control the pistons inside your engine's cylinders, while the camshaft assists in opening and closing the vehicle's exhaust valves. Having clean oil is a crucial component in ensuring these parts are running properly.
Better Engine Performance
Over time, oil breaks down due to exposure to heat. It loses its viscosity and its ability to lubricate the engine cylinder walls. The dirtier your oil is, the harder it is for it to go where it needs to go to keep your engine operating at peak efficiency. Sludge will build up in areas where the oil needs to flow. Oil also draws heat from parts of your engine, so maintaining clean and efficient oil will prevent too much friction and overheating. Ultimately, your engine will run more efficiently with better gas mileage and horsepower if it has clean oil.

Promote Vehicle Longevity
Last but not certainly not least, regularly changing your oil will promote vehicle longevity. Taking care of anything of value will make it last longer, and vehicles are no exception. Buildup from dirty oil will hurt your vehicle's fuel economy and make the internal components work harder. An engine that works too hard will have more problems down the road and a shorter lifespan. This is why regularly changing your oil is worth the small maintenance investment; because the longer you wait, the more problematic things can become. Routinely changing your oil will not only promote vehicle longevity, it will increase your car's value if you ever decide to resell.
Freedom Honda Service Center in Colorado Springs Has Your Vehicle Maintenance Covered
Regular maintenance and scheduled services for your vehicle are essential. Oil changes are something no car owner can simply ignore. If not properly taken care of, lack of maintenance and regular oil changes can seriously affect your vehicle's engine and your car's overall value.
At Freedom Honda, our Auto Service Department offers an array of maintenance services to keep your vehicle in tip-top shape. Services we offer include the following: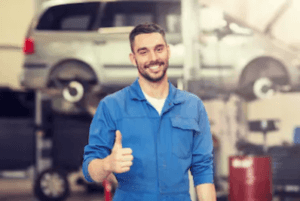 Conventional Oil Change

Full Synthetic Oil Change

Tire Rotation and Balance

Four Wheel Alignment

Multi-Point Vehicle Inspection

Transmission Fluid Exchange

Air Conditioning Performance Check

Cabin and Engine Air Filter Replacement

Brake Pad and Rotor Replacement

Battery Replacement

Tire Inspection, Repair, and Replacement
Take the first step toward proper car care by working with the professionals at Freedom Honda. We care about your vehicle and want to make sure it is repaired, maintained, and fine-tuned. Proper maintenance is the key to extending the life of your vehicle, and our experts will provide the high-quality service to make sure your vehicle remains in great condition for years to come.
For more information or to schedule a service, contact Freedom Honda today.