Why the Updated 2019 Honda Fit is the Ultimate Camping Partner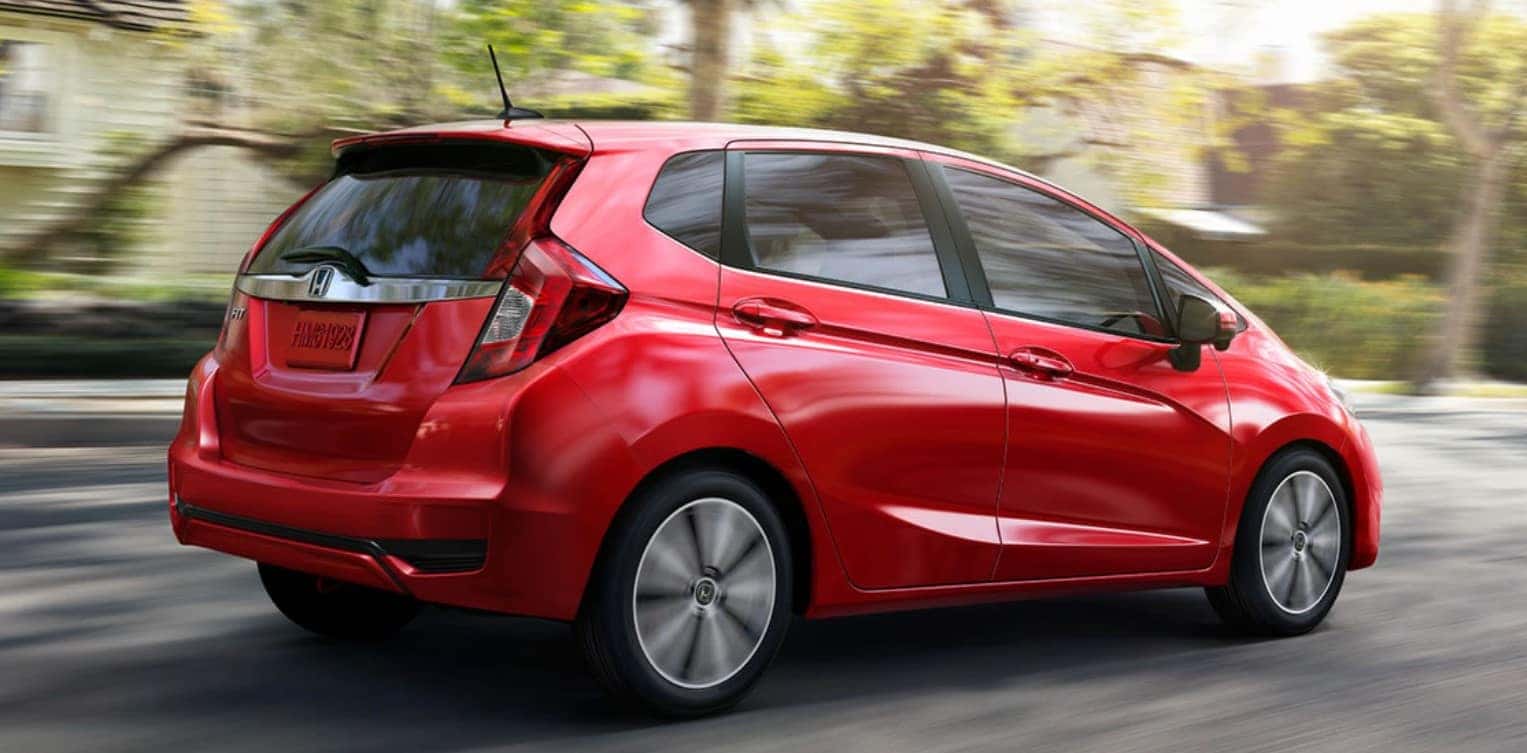 The 2019 Honda Fit is known for being fast, fun, and functional. With its unique compact design, stylish exterior lines, and comfortable interior, your Honda Fit will be the go-to partner for all of your next adventures. Living in Colorado Springs, you have beautiful mountain ranges and hiking paths to take on, like Cheyenne Mountain, Ormes Peak, and Pikes Peak, and you need a vehicle that can get you, your friends, and all your gear to where you want to go. Luckily for you, the 2019 Honda Fit for sale in Colorado Springs, CO has multiple interior modes and configurations to fit exactly what you need, and your friends for the adventure. Test drive here at Freedom Honda in Colorado Springs, CO to learn more and see what this vehicle can do for you!
Utility Mode – Expand the Size of your Trunk
Need more trunk space? Enable Utility Mode– when you fold the 2nd-row Magic Seat® down, you up your maximum cargo space to 52.7 cubic feet, which could fit everything you need from a grocery run, to hauling your tents and camping gear.
Long Mode – Get that Hard to Move Gear Where It Needs to Go
Need to get a long piece of furniture or some important hiking equipment on your journey? Long Mode is the perfect way to fit it in your car- simply fold down the right rear seat and the front passenger seat, and your cargo space allows you to haul something that's up to 7 feet, 9 inches long!
Tall Mode – Transporting Taller Items is a Breeze
Have taller items that you need to get to your campsite? The Fit can handle that! Use Tall Mode– you simply have to fold up the 60/40 Magic Seat® and that gives you just under 4 feet of space from the top of the vehicle to the bottom floor mats. This should greatly assist you in moving taller items.
Refresh Mode – Camp No Matter the Weather
The Honda Fit is simply an amazing car for camping, because you could sleep IN the Fit! Don't change your camping plans just because rain is forecasted- sleep in your airtight Honda Fit. The Refresh Mode can be enacted when you take off the head restraints of the front two seats, fold back those seats, and then you have the ultimate space to stretch out and get comfortable.
Test Drive your New 2019 Honda Fit in Colorado Springs, CO
Save money and set-up time when you car camp in your 2019 Honda Fit. Dependent on the state park or hiking trail you might be able to just pay for your car and save on a "camping" space! Test drive the 2019 Honda Fit for sale in Colorado Springs, CO here at Freedom Honda. Freedom Honda is your new and used car dealer- visit us today to learn more.