Winterize Your Honda!

Winter is just around the corner and we want to make sure you and your Honda are well prepared! At Freedom Honda, we have put together a list of must-haves to get you ready for the cold weather in Colorado Springs! Winterize your Honda before it's too late!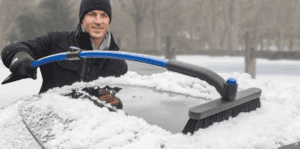 Snow Scraper & Gloves
For starters, a snow scraper is a must. You should also keep a set of gloves with the scraper as well- nobody wants cold, snow-covered hands! Having a snow scraper will keep you on time for work and allow you to drive comfortably. There's nothing worse than trying to drive around with half of your car still covered in snow!
Shovel
We can't forget about the snow surrounding your car! You should also keep a small shovel in your trunk to scoop out the snow around your Honda. You don't want to have to push your car to the limit and use it as a plow to get over those chunky spots of snow! Not to mention, if you get in an accident or unintentionally slide off the road, having a shovel will help you get your car back on track in no time!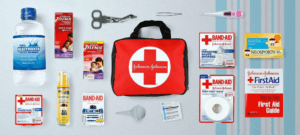 First Aid Kit
Speaking of accidents, don't forget your first aid kits! You never know when an accident may occur, and you should always play it safe. From headaches to bumps and bruises, you'll be happy to have a first-aid kit to save the day. Not only that, but you could help others you see stopped off the road and in need of aid!
Spare Tire
Although your personal aid is most important, sometimes your car needs some help too! Make sure you always keep a spare tire in your trunk! A simple tire change is much easier to deal with than you having to get your car towed. Be sure to brush up on the steps of changing a tire as well, just in case you don't have a passenger who can do it for you!

Flashlight
But, you can't change a tire in the dark! Always make sure to keep a flashlight handy, year-round! Not only for tire changing but to also help guide you in any dark, off-road situation.
Flares/ Flashers
Don't know how to change a spare? Or having other car troubles? Make sure you also keep flashers/flares in your car to wave down some help! Snow can be blinding no matter what time of the day it is, and flashers will flag down the assistance you need!

Gas Can
Is the tire not the problem? Did you run out of gas? Make sure to keep a gas can on hand, especially in the winter! Sometimes gas can be used more quickly in the winter and you may not notice, you want to make sure you are always prepared!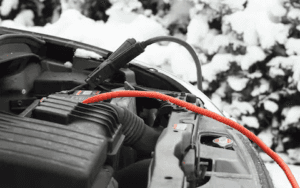 Jumper Cables
Finally, jumper cables are always a must to keep in your car! Even if your Honda is running smoothly, you may need to help someone else who is having car troubles on the road. Jumper cables are the resource you need to get your car, or some else's, charged up again!

Now that we have helped prepare you for the cold, make sure to check off these items and have your Honda winterized!